Description
WHAT KIND OF BUSINESS IS IT:
The business idea is about buying things online at very very cheap and reselling them at 4 to 1O times their price.  
Types of things to buy: quality shoes,  suits,  watches etc. 
The good thing about the business:
1. Privacy: it is all done online so you don't have to reveal that you are the one doing the business. Your identity is safe. 
2. No capital needed: You don't have to buy before you start looking for someone to sell to. No, you sell first, collect the money, then buy and deliver. All through the internet.  
3. Delivery: The delivery of the product is also done online. So you don't ever have to leave your house or office.
Now once the process is set up correctly, people sell 20 to 500 items per day. Imagine making ₦2,000 - ₦10,000 naira gain per sale multiplied by 50 orders per day. That's about ₦100,000 - ₦500,000 daily. 
Below is a screenshot one of my students on her first 5 days, her total investment was N6,800 (Three thousand naira)
This course goes for ₦9,800 only for today,, after which it will return to the normal ₦25,000.
We also offer a refund policy. If you take the course, try what is inside and within 24 hours it doesn't work for you, send screenshots of your setup to prove that you tried then ask for your money back. 
Below are sample screenshots of how much people are making from this system 
Another one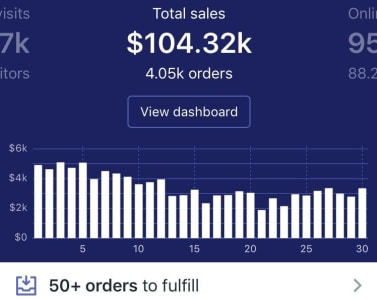 Make the payment below to get access to the course.
What will students learn
Students will learn how to:
1. Setup facebook ads
2. Buy products cheap online
3. Sell products very expensive
4. Repeat this process daily to make lots of sales
Target students
People who wish to change their financial status and start making much more money at the end of every month without much hassle.
Requirements
People who don't have a laptop can take this course, but it is best taken with a laptop. But running the business itself doesn't need a laptop.
Frequently asked questions:
1.
Do I need a laptop?
not really
2. What is the course made of? This course is all videos
3. Can this business work for me from any country? Yes, this business works anywhere in the world
4. What is the course duration? 2 to 6 hours
5. When will the training start? Whenever your registration is complete
6. Do I have permanent access to the course after registration? Yes